LA CUEVA FONDA MEXICANA
835 E 152nd St, Bronx, NY 10455
Order now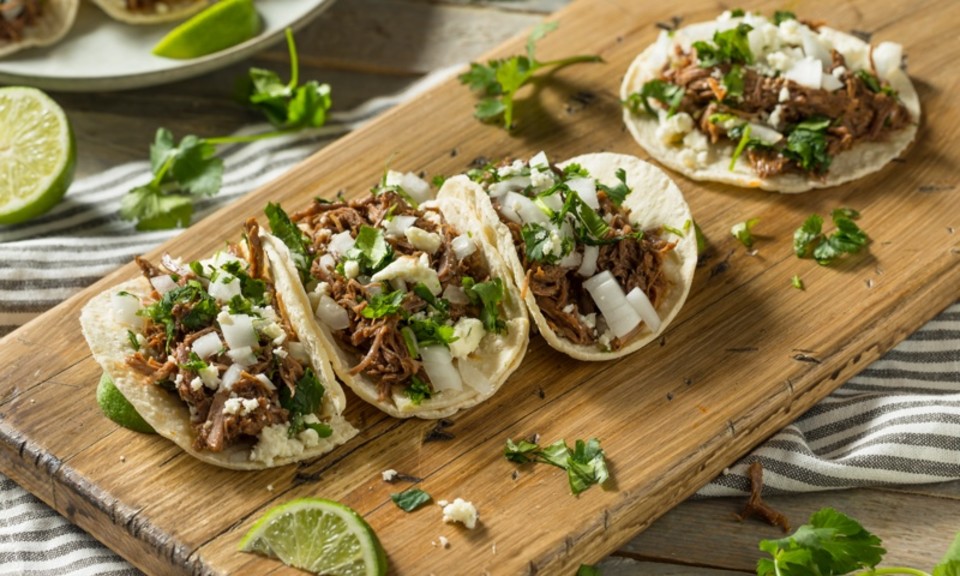 Milton
I order a 2 chalupas with chicken and green sauces (not knowing what it was or the size). Each order it turned out to be 4 soft tortillas each with chicken with white sauce and green which was seasoned amazing well. Conclusion, order 1 each and you will it will taste really good.
Paris
The food was soooo good! And the restaurant is close by so delivery time was perfect! The burrito's are definitely the star of this place! Will order again! Wish they had an option for burrito bowls! Will order again.
elisa
Love it absoulutly delicious i order all the time prices are great for someone on a budget like me you get alot of food and its always delicious delivery boys are super friendly and great just 5 stars all around.
Christopher
I consistently order Lunch from this place. The tamales are delicious and tortas are as well. The delivery is always on time or early and they will call you if there is any issue with your order. Great spot!
PORSHA
Awesome..Awesome...Awesomeness! They are always great and pleasant wether it's delivery or pick-up. I refuse to go anywhere else because this is simply the best place around here (mic drop)
Laurie
I typically pick my food up, this was my first time ordering for delivery. I was concerned the quality wouldn't be same but it was great, on time, and correct.
ANA
The food here is delicious, they overload your tacos with everything that is right with the world. Please try this place you wont regret it.
Johnathan
The steak burrito was good! Just remember to ask them to put some sauces with your order. Overall, I'm ordering from here again! :D
Simi
Really good food. The burrito tinga that i had was really good. Food cane 20 minutes earlier than expected
George
Fantastic AUTHENTIC Mexican food. Delicious . Fantastic service when I pick up. They are SUPER fast.
About us
Dinner, Lunch Specials, Mexican
Today

Delivery: 9:00 AM - 9:00 PM

Takeout: 9:00 AM - 9:00 PM

Delivery

Tuesday:

9:00 AM - 9:00 PM

Wednesday:

9:00 AM - 9:00 PM

Thursday:

9:00 AM - 9:00 PM

Saturday:

9:00 AM - 9:00 PM

Takeout

Tuesday:

9:00 AM - 9:00 PM

Wednesday:

9:00 AM - 9:00 PM

Thursday:

9:00 AM - 9:00 PM

Saturday:

9:00 AM - 9:00 PM